Explore
The American Colony Hotel Jerusalem
For over a hundred years, the American Colony Hotel in Jerusalem has been a home away from home for discerning travelers who recognise quality.

Immerse yourself in its unique and tranquil beauty, while delving into Jerusalem's rich past, and add your name to a guest list that includes Lawrence of Arabia, Winston Churchill, Bob Dylan, Uma Thurman, Richard Gere, Giorgio Armani, Miuccia Prada, Tony Blair & Mikhail Gorbachev, to name a few. 
Enjoy your stay in one of Jerusalem's premier boutique hotels, with more than a hundred years of history.
Rooms
Luxury Rooms with Character in Jerusalem
Restaurants and bars
The perfect set up in Jerusalem City Center
The American Colony Hotel Jerusalem hosts some of the best restaurants and bars in Jerusalem and has a proud reputation for impeccable cuisine and flawless service.
Wellness
Relax in the hotel's newly designed Wellness area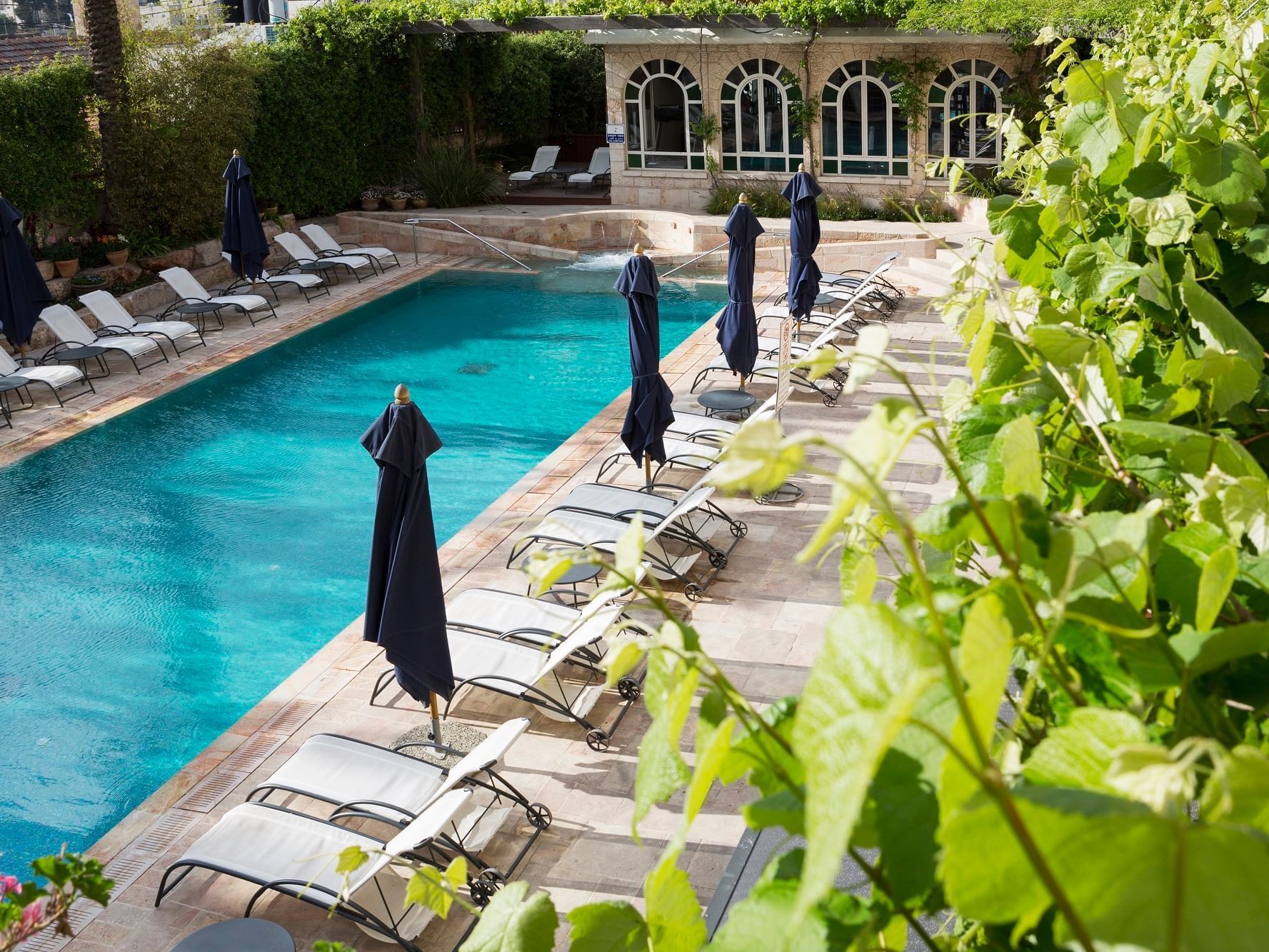 Our pool is constructed from Jerusalem stone, lined with Italian glass tiles and landscaped with cascading water features. Our relaxing, seasonal heated outdoor pool and sundeck area is open from June 1st until October 31st and sometimes dates can be extended weather permitting. A pool lift is available for the disabled. The pool is surrounded by a beautiful border of flowers and trees and is a perfect place to cool off in the center of Jerusalem.
Swimming is permitted only when a lifeguard is present, usually from 09.00 a.m. until 19:00.

Please note that access to the swimming pool is limited to guests in-house. If space is available, we may allow entry before check-in or after check out , subject to the discretion of the management.
Read more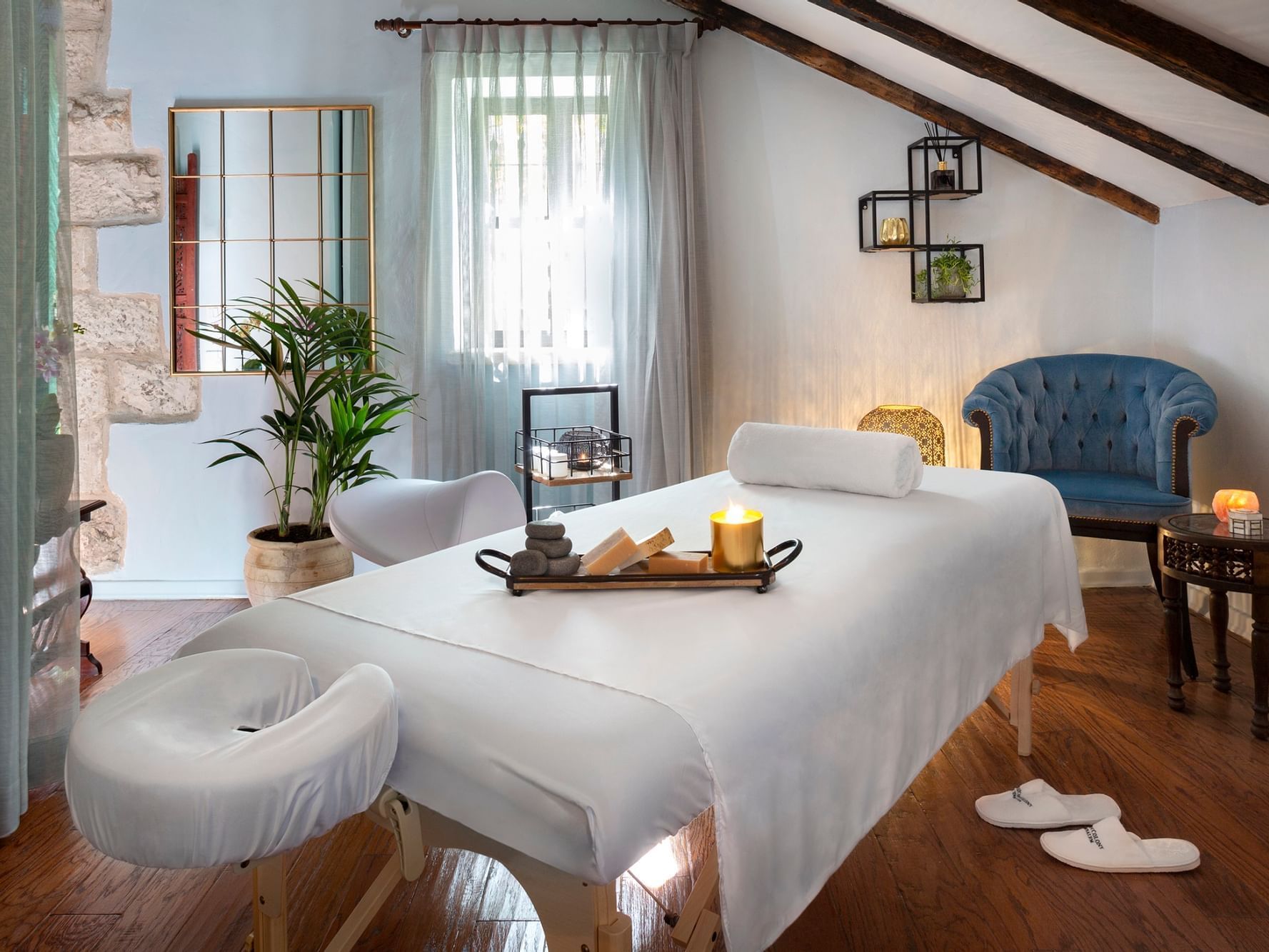 Visit our Massage Therapy & Beauty Lounge, located in a beautiful
stone building amongst the hotel's olive trees.

Amal is a skincare & cosmetics expert and consultant,
with extensive experience in specialist skincare treatments.

Open 7 days - 9am to 7pm
Entrance to the lounge is from age 18 and up.
Read more